Specialized Lab Testing
Testing Made Easy For You Through Professional Labs and Convenience That Revolves Around You and Your Busy Schedule.
What's Different With
Specialized
Testing?
We provide a selection of laboratory testing services. Along with providing conventional medical screening, we provide various types of alternative and specialized testing. A number of these specialized examinations can be utilized to determine risk factors of illness, environmental toxicities, dietary condition, or several other health and wellness concerns.
Specialized Lab Testing Sample
Reports
Never had a Specialized Lab Test performed? Curious about what your lab results will show? Specialized Lab Testing can provide you with additional information on how your body is reacting to food allergies; and how that effects your body's health and well-being. Contact Integrative Telemedicine by Infusion Health to schedule a consultation and discover how to live the full-filled life you want.
Infusion Health Partners with Rejuvenation Science® Providing Long-Term Health
These supplements are of the highest quality and will assist in restoring the co-factors needed to bring about health in your body.
Infusion Health Partners with FullScript Offering Professional Grade Supplements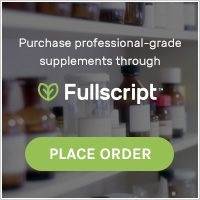 Fullscript is the safest and most convenient way to purchase professional-grade products.
Many Specialized Testing Services to Choose From
Below you will find our Featured Specialized Testing services available. Clicking on each of the names of the Specialized Testing service will provide you additional information and how you can prepare to take your Specialized Test to ensure accuracy.
Comprehensive Blood Panels
Food Allergy Panel IgG 96 Foods
Food Allergy Panel IgG 184 Foods
Thorough and Complete Heavy Metal and Chemical Testing
Proper Testing for GI Concerns
Caring For The Growing Needs Of The Community
Serving People Through Exemplary Health Care
Specialty Medicine With Compassion And Care
64
% of Americans
64% of Americans surveyed stated they would be willing to have a Video Visit with a doctor if offered or made available to them as an option.
30
% of the population
30% of the total United States population does not live near a trauma center. Citing the lack of access as a factor in declining healthcare.
47
States
As of 2017, 47 States cover Telehealth through the Medicaid program. Many have enacted telemedicine parity laws requiring coverage.
19
Average wait time (days)
With an average wait time for an appointment of 18.5 days with a Primary Care Physician; Telemedicine Services improves access to healthcare.
Our Latest News
Living a healthier life might seem like a tall order — the nutrition, the exercise, the inner happiness! But having some friendly advice at your disposal, whenever and wherever you need it, makes it easier and more fun. With just a click, these awesome blogs filled with tips, tricks, and personal stories will inspire you on your journey to wellness.
Got Questions? We have answers. Get in Touch Today.
As technology advances, we have more ways than ever to take control of our health. If you have any questions, please contact us directly and we will be happy to assist you.
[contact-form-7 id="7999″]